"Start Selling Your Own Line Of Video Products Today Without Ever Creating A Product Yourself!"
"I wish I could turn back the clock & not waste any money"
Never have I been so thankful to be proven completely and totally wrong! Not only is Platinum Resell Rights really a steal considering how expensive its competitors are, but it also beats them hands down in every single aspect. From features, execution, speed, and sheer potential, I wish I could turn back the clock and not waste any money on the other products I bought.
Adeel Chowdhry
www.AdeelChowdhry.com
"I'm Really Blown Away From What You're Providing!.."
Thanks,
Dave Lovelace.
www.DavidLovelace.com
"Money In My PayPal Account!"
Aaron, thanks for your products! The high impact graphics and professionally design sales page make people want to read instead of skimming! This has lead to lots of sales and money in my paypal account! Thank You! I cannot wait for another product from you! Let me know whenever you release a product with MRR! You get a loyal customer ready to buy!
Thanks again,
Ken Sar.
"The Quality & Professionalism Is Second To None.."
Hey Aaron, Just wanted to drop you a line and tell you how amazing your products are. The quality and professionalism in every product is second to none. Not only that, but the video tutorial products with master resell rights are incredible. I'd challenge anyone to find better products anywhere. I'm not only making money, but I'm learning at the same time. And the one on one attention that you provide puts all of those so called "Guru's" to shame. I'm looking forward to working with you for a long time to come.
Thanks, Jason
www.Email-Automation.com
"What You've Done Here Is Wicked!.."
Hi Aaron, I've just signed up for your Platinum Resell Rights membership site and think what you've done here is wicked! I'm in the middle of writing an eBook called "Cracking The eBay Code" and I've added a link to Platinum Resell Rights as a promotion. To be honest I think your product's worth it's weight in gold and of course the recurring commission is appealing :)
DesDrec
www.MultiMediaCavern.com/mmcblog
"Really Is Top Class!.."
I've been a member of Platinum PLR for a few months and I've been very impressed with the quality of the content that you are proving especially the graphics and the structure of the PLR packages, it really is top class. Keep up the good work and do let me know when you get the niche PLR stuff online.

Andy Lawrence
NicheMarketerNews.com
"In Only 2 Weeks I Was Able To Earn 100$.."
In only two weeks I was able to earn 100$ thanks to the Platinum Resell Rights program. I was amazed of how many informative eBooks I received. I recommend this program to anyone with little experience in internet marketing. This is a easy way to make money online. These products are selling so good because they are of a high quality. Every months there are new products. All you need to do is to advertise. This is a small price to pay for such an opportunity.
Stephany
http://www.imreportcard.com/members/stephany
"These Products Are Incredible! So Much For So Little!..."
Dear Aaron, words can never describe how impressed I am with your membership! You will never know what you have done for my business by offering so many internet marketing products! Your website is so easy and simple to navigate that anyone from beginner to a seasoned professional will benefit from using this site. These products are incredible! So much for so little! How can you afford to do this?
James M. Vera Owner/President
www.JamesMVera.com
"I Signed Up About A Month Ago.. I Have Made Around $200.."
I signed up to Platinum Resell Rights about a month ago after reading about it in a magazine. Since then I can say that I have made around $200 thanks entirely to the Platinum Resell Rights program! I have found all of the products that I have read on the program to be of a highest standard and appear extremely professional. I highly recommend the Platinum Resell Rights program to anyone who would like to make some extra money quickly online!
ToEasyChampion
http://www.imreportcard.com/members/ToEasyChampion
"Money Making Prospects... Lots Of Untapped Potential!.."
At first glance the range of opportunities is impressive with pages to click to for additional advice on how to go about reselling. Other pages teach the tools of the marketing trade. This site doesn't just offer money making prospects. It does provide them for sure, but it also provides great learning resources. This is a good site to visit if you are new to the marketing game and want to understand how the whole thing works; while also undertaking some great money making ventures!
Helga S.
www.InnovativeCreative.co.nz
"This Is One Program That I Feel You Can't Go Wrong With."
This is one program that I feel you can't go wrong with. Everything is done for you, which leaves advertising. New products every month are there for you and the products are ones that people want. Once I started advertising, it wasn't long before I generated some income. I think this is a great opportunity that people should be involved with. It just can't get any easier than this.

KylesKorner
http://www.imreportcard.com/members/kyleskorner
"Your Products Sell Like The Proverbial Hot Cakes!"
Hi Aaron, I just wanted to say how impressed I am with your new membership site. The quality of the graphics and sales copy are just top-notch and stand head and shoulders above anything else I've seen. I sold 12 copies of Press Release For Newbies at $17 on my first promotion! I easily re-coup my monthly membership fee with just a couple of sales because your products really do sell like the proverbial hot cakes! Great job!
Peter Tremayne
www.The-Profit-Club.com
"For those who want to sell without sharing their earnings"
I must say that it was very easy to start my own e-business with this website, as I got not only virtual products, but also a lot of useful tools for my sales website. All content had been delivered quickly and without any problems. I had been paying only $27 per month for my subscription, so it was a really competitive price. I can recommend this service because it really earned me much more than I paid for my subscription, so it is probably the best opportunity for those who want to sell virtual products directly without sharing their earnings with affiliate networks.

Falco
http://www.imreportcard.com/members/falco
Join The Platinum Club!
Get Started Today!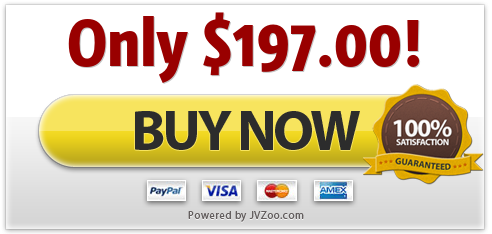 Get Life-Time Access For A Single Payment Of Only $197!
*Save $451* Off The Standard $27 Monthly Fee! Limited Time Only!
Make as much money as you want with these products or if you feel it's not right for you,
simply cancel at any time you want by forwarding your transaction number to us!
Security notice: You will be redirected to the JVZoo order form at shown in the screenshot above.
After checkout, you will then be asked to create a new user account.
Please make a note of your details and print your receipt for your records.